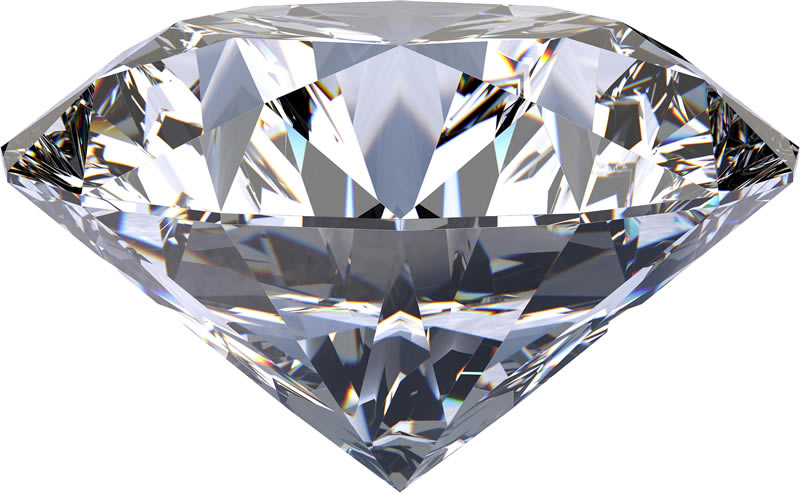 Can You Tell a High Quality Diamond from a Poor Quality Diamond Just by Looking at It?
How About an Ozone Generator?
Don't Take Chances; Demand Independent Proven Tests of Quality Before you Buy.
Longevity's: Proof of Quality
The Quality and Reliability of Longevity's Ozone Generators has Been Proven by 20+ Years of Proven Reliability, plus by Rigorous Independent Laboratory Testing by "Quality Auditing Institute Laboratories" (QAI.org).
At Longevity Resources Inc. we have had all of our products fully inspected, and rigorously tested Quality Auditing Institute (QAI.org), the premiere product testing laboratory in North America.
The laboratories at QAI completely disassembled our ozone generators (and saunas), inspected the components and the way in which all components are connected together. They also test each product under insanely rigorous conditions, far more severe conditions than our products will ever experience in your hands, to see if they can operate under these torturous conditions.
QAI Certification, and the rigorous testing and inspections that are done in order to earn QAI Certification, is your PROOF that even under rigorous testing conditions Longevity's products not only survive the testing but also pass all of the North American CSA and UL Product Standards. Adding to that, Longevity ozone generators have also exceeded the stringent European CE Products Standards testing for Ozone Generators.
Longevity already has a 20+ Year reputation for producing extremely high Quality and Reliable products. Our QAI Certification to CSA and UL Standards is your PROOF...proof that even under 3rd party independent rigorous testing and inspections Longevity Ozone Generators still thrive. Buy Longevity....we have the proof that no other company has...PROOF that you are making the right choice in investing in a Longevity Ozone Generator.
Longevity's: Proof of Purity
PURE OZONE IS ESSENTIAL. ASK FOR PROOF BEFORE YOU BUY.
Think about what you are planning to do with the ozone from the ozone generator you purchase and I am sure you will agree: Proof of Purity is Essential.
Why is it then that Longevity Resources Inc. is currently the only Ozone Generator manufacturer in the world that has a "Proof of Purity Report" for our ozone? It is because Proven Pure Longevity Ozone is made possible by the fact that only Longevity uses a 100% Double Quartz Glass Electrode to make the ozone. You see, Quartz glass is 100% ozone resistant, and therefore does not add any contaminants to the ozone that are commonly produced by other electrodes made of materials such as ceramic, steel, stainless steel,  and the other plastics, rubber, glues, resins that hold those electrodes together.
Our customers have been choosing Longevity Resources ozone generators for over 20 years because we provide you with Proof of Purity, Proof of Quality and Proof of Precision. Longevity exceeds the International Standards for Ozone Generators to bring you quality, reliability, and peace of mind.
Longevity provides assurance, before you purchase, that you are making the right decision when buying a Longevity Ozone Generator.

Longevity's: Proof of Precision
When purchasing an Ozone Generator you need to ensure, ahead of time, that the ozone generator will provide you with accurate ozone concentrations. Longevity's Ozone Generators do just that!
Proof of Precision of the Ozone Concentrations go hand in hand with Longevity's Proof of Quality, and Proof of Purity. You need to ensure that your ozone generator produces Precise Ozone Output Levels to ensure that you will achieve the great success with ozone that other Longevity customers enjoy.
Precision Ozone Concentrations are guaranteed with your purchase of any Longevity Ozone Generator, and made possible by our NEOS™ Technology driven circuits and Quartz Glass Electrode. Also, each Longevity Ozone Generator is tested in our Longevity Laboratory for ozone output, using the exact oxygen regulator that you will use with the ozone generator. Since no two oxygen regulators are identical, this is extremely important for ozone accuracy. It is so important that this is a European Ozone Generator Standard that Longevity has adopted. It is so important that at Longevity we believe it should be a North American standard as well. So, we take this into our own hands and test each ozone generator to the oxygen regulator at no extra charge (other companies charge $199 for this service).
Unparalleled Precision Ozone Output levels are provided by every Longevity Ozone Generator. While the international community allows accuracy levels of +/- 10%, Longevity Ozone Generators provide you with accuracy of 0.1ug/ml...which equates to +/- 0.1%. Again, Longevity exceeds the international standards.
Longevity Resources Inc Ozone Generators exceed the standards to bring you peace of mind. Relax, you're with Longevity now.
Call or Email Longevity Today for More Information, Pricing, and to Purchase
Longevity Staff are "Product Specialists" not "Sales Agents". They are here to answer questions and guide you to the products that suit your needs, and your budget. Just friendly discussion that we guarantee you will enjoy. This is what we call our Legendary Longevity Service that people have loved for over 20 years.