Commercial Quality and Elegance at a "Home User" Price
THE CYCLONE STEAM SAUNA CABINET
Longevity's Cyclone Steam Sauna Cabinet provides you, as a Home User or a Commercial Clinic or Spa User, the opportunity to purchase phenomenal quality and performance at an incredibly competitive price.
The Cyclone Steam Sauna Cabinet shares the same "body" as the Hyperthermic Chamber Steam Sauna Cabinet. That's right. It uses the same beautiful and durable cabinet and W-I-D-E Opening Double Door System, complete with 6 hinges (3 on each door), and 10 position seat inside. The $1000.00 "Price Break" comes from Longevity's integration of the Cyclone "External" Steam Generator. You can place this high quality external steam generator on either the right or the left side of the Cyclone Steam Sauna.
High efficiency steam from the external Cyclone Steam Generator flows in to create that perfect interior temperature for you to enjoy, either as a straightforward "Steam Sauna" system, or add one of Longevity's Ozone Generator packages to create a "Cyclone Ozone Sauna".
The result? You get to own one of the highest quality steam sauna cabinets (or Ozone Saunas) in the world, at the least expensive price in North America. Yes, you read that right!
Quality, Durability, Comfort, and Reliability at an inexpensive price? Yes! Relax and enjoy....you are with Longevity now!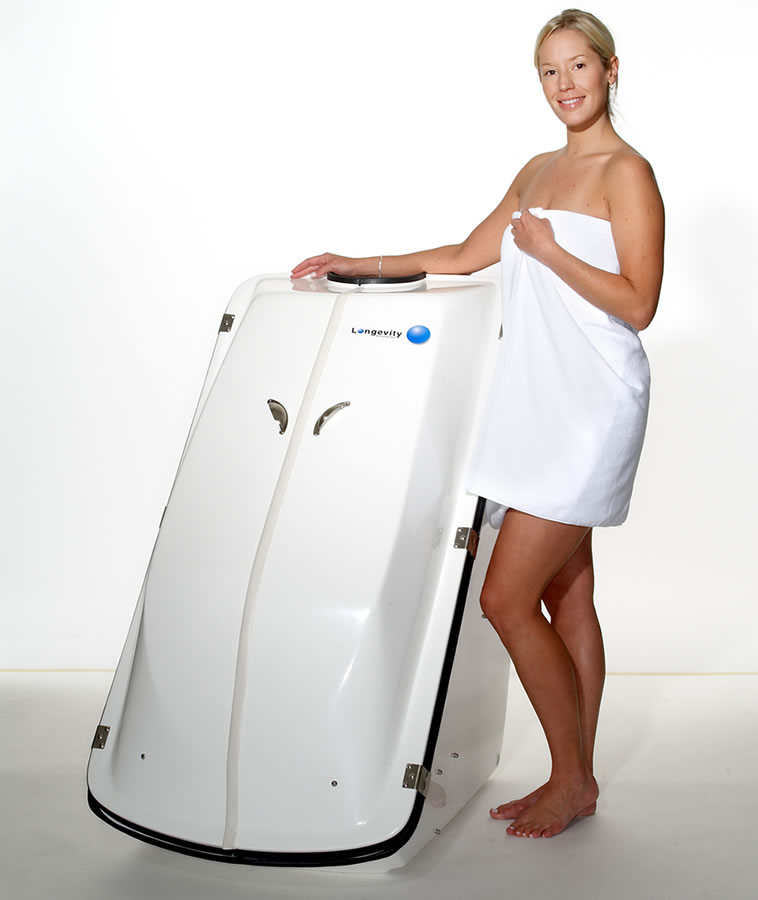 Unbelievable Features for You to Enjoy! Relax! You're With Longevity Now!
LOWEST PRICE IN NORTH AMERICA + HIGHEST QUALITY?
UNBELIEVABLE? BELIEVE IT!
8 MIND BLOWING CYCLONE STEAM SAUNA FEATURES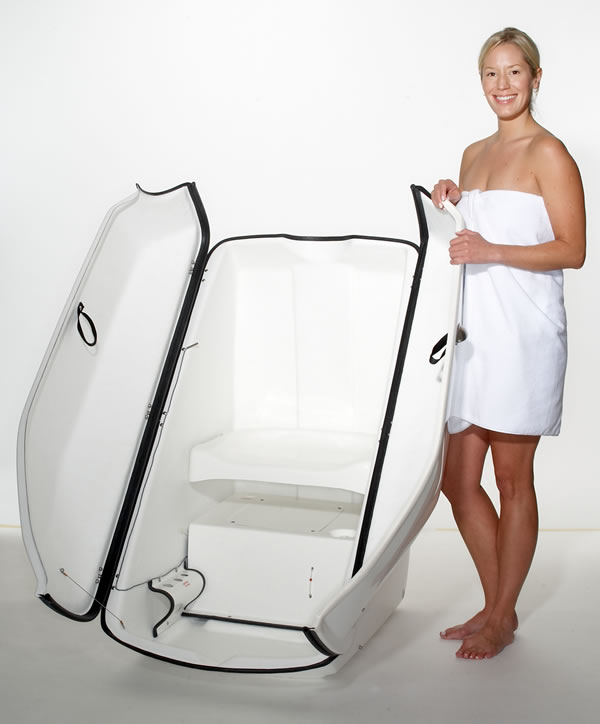 Adjust the Seat to fit YOU!
10 SEAT HEIGHT ADJUSTMENTS PLUS AN ERGONOMICALLY "FORMED" SEAT = YOUR ULTIMATE COMFORT!
Steam Cabinets are designed so that your head protrudes from the top. This means you get to breathe fresh cool air while you are enjoying your steam sauna session. The ability to breathe cool air is one of the reasons the Cyclone Steam Cabinet (or Hyperthermic Chamber) will be your favorite way to sauna!
BUT...and this is a big "But"....the industry standard for steam cabinets is to provide you with only 4 seat height adjustments. Yikes!
Humans come in all shapes and sizes. Longevity engineers asked during the design process in 1996..."how can you possibly make sure your head is in the right position with only 4 seat heights?". The answer...you can't. 
The solution? Let's provide 10 possible seat heights so that everybody will be able to find that seat height that allows the perfect position for the neck and head to protrude out the top of the sauna!
Now, the seat itself. Raise your hand if you would like to sit on a flat board for 30 minutes. Now, raise your hand if you'd prefer to sit on a perfectly shaped seat formed and molded to the shape of your bottom?
Yes...us too. Longevity defies the "flat board as a seat" industry standard and provides you, our valued customer with that nicely shaped ergonomically molded and formed seat that will keep you comfortable for as long as you would like to sit in the Cyclone Steam Sauna Cabinet.
You'll be using the Cyclone Steam Sauna Cabinet for health, and the pleasure of steaming away toxins and stress. The molded and shaped seat, set to your favorite of 10 possible seat height levels will ensure you are comfortable.
Don't settle for the 'industry standard' of a flat board that adjusts to only 4 seat heights...get 10 possible seat heights and a formed ergonomic seat; Buy the Cyclone Steam Sauna Cabinet and get comfortable....you're with Longevity now!

Proven Quality = Peace of Mind and Safety
Relax..... Cylcone Steam Cabinet is "Quality Proven" !
You are thinking: "Is it high quality? Am I making the right decision?"
Wouldn't you like to know, for sure, before you buy?
Longevity recognizes that the biggest stress when making any purchase is the understandable fear of being "Ripped off", especially if you have not seen the product before you buy it.
Longevity has eliminated that fear for you by submitting all of our products to authorized Quality Testing Laboratories to have them rigorously tested for both Quality and Safety.
The Cyclone has been awarded UL Approval for North America, and any of you ordering from International countries will receive it with a CE Approval.
The Cyclone has been submitted to a laboratory for rigorous laboratory testing, and has passed, and has been granted "UL Approval" which is one of North America's four (4) Quality and Safety approvals that includes QAI, CSA, and UL. This is your undeniable PROOF of Quality, and your assurance that "YES!" You are buying a high quality, reliable, and durable product.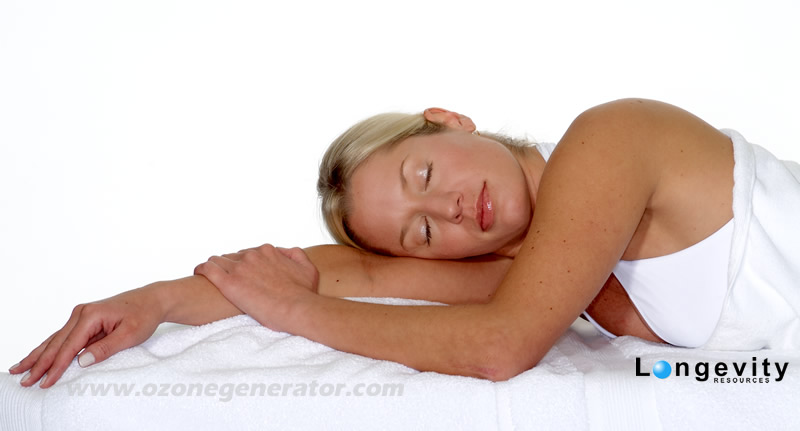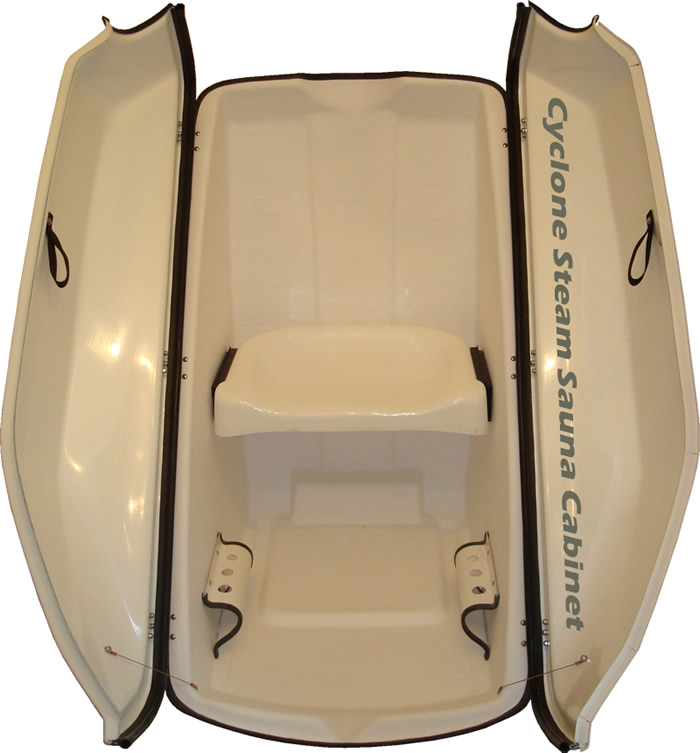 Comfort | Ease of Use | Accessibility
W-I-D-E OPEN "DOUBLE DOORS" FOR EASE OF ENTRY / EXIT
The Cyclone Steam Sauna has Longevity's trademark W-I-D-E Open "Double Doors" for super easy entry and exit. The doors open WIDE to the side and out of the way. How is this different, Why is this better than other steam cabinets on the market?
When Longevity first designed our Cyclone and Hyperthermic Chamber Steam Sauna Cabinets in 1996 we had the advantage of examining 3 other models already on the market. Each had a single, heavy door with only two hinges on one side. It did not require a physics expert to see that this was an alarmingly bad idea. The single door was heavy and difficult to open, plus it was way too heavy to be held with only two hinges on the side....it sagged due to stress on the hinges, stress on the door itself, and especially....stress on the wall of the sauna where the 2 hinges were attached.
A Better Door System was born!
Longevity engineers imagined a far better system. Two (2) Doors! Each door is held securely onto the Cyclone Steam Sauna Cabinet by 3 thick Stainless Steel Hinges. Yes, that means 6 hinges in total where other companies are using only two (2) hinges to hold the same weight. See where we are going with this?...
Longevity's 6 hinges are your assurance and guarantee that the doors stay 'snug' on the sauna and never, ever sag. 6 hinges!? That's 3 times the hinges of any other steam sauna cabinet in the world!
With two (2) doors, each door is very light and super easy to open, even for the sick or elderly, and opening them creates a beautifully W-I-D-E Open Space to enter and exit the Cyclone Steam Sauna. Of course we could save money on manufacturing (and boost profits) if we used only one door and 2 hinges, but our WIDE OPEN Two (2) door design is such an amazing improvement, and it makes the sauna so much easier for everyone to use, we could not resist.
You will enjoy the Longevity W-I-D-E Open Double Door System and the space it provides for you to enter and exit. The side benefit is with 6 hinges (3 on each door) it is impossible for the doors to sag. We guarantee it!

Convenience | Apartment | Home | Business
THIS SAUNA CAN BE USED IN ANY ROOM!
The Cyclone Steam Sauna Cabinet fits easily into virtually any room of a business, home, office, or clinic. The best part? The Cyclone is fully self contained an needs to drains, no plumber, no water hook up, no special ventilation, requires only a small amount of power, and plugs into a standard wall socket. Just unpack it when it arrives, plug it in, add water, and use! It's really that easy!
Using a steam sauna is one of the best ways to maintain and improve your health. Yet most of you would agree that building a steam room or steam sauna inside our outside your house will likely cost too much money. What to do?
Answer: Save money, time, and space by purchasing The Cyclone Steam Sauna.  It requires only about the same amount of room as an arm chair, comes fully assembled (you don't have to build anything). You'll be luxuriating in the warm steam just moments after it arrives at your door.
Call or email Longevity today for more information and pricing. Happy Steaming!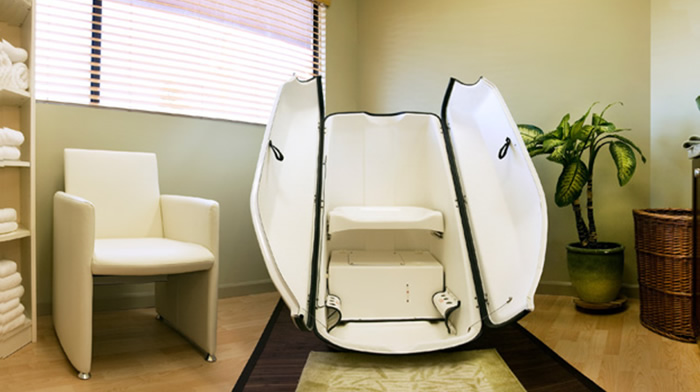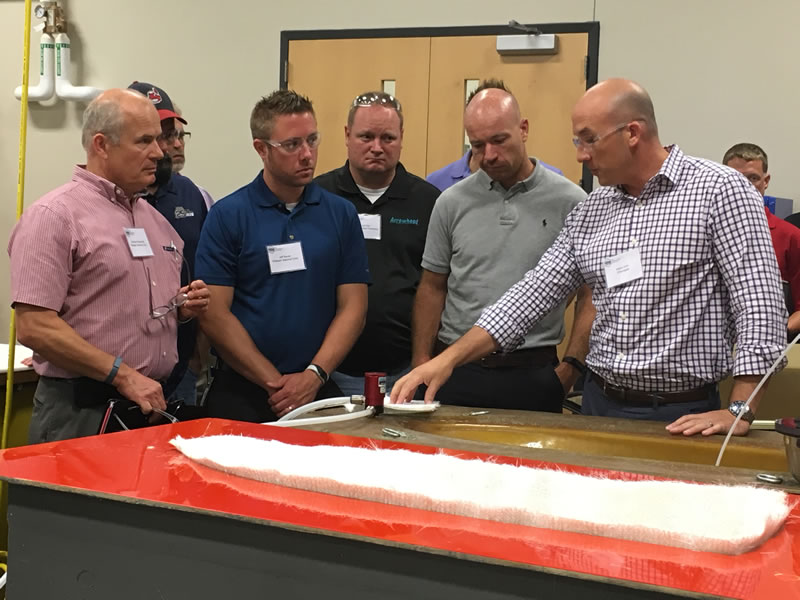 Health | Safety | Federal & State Standards
VOC Free! Super Strong! State of the Art 'Healthy' Construction
We help promote and build your health by manufaturing a Steam Sauna that is VOC Free! No harmful emissions!
You are buying our Cyclone Steam Sauna Cabinet in order to maintain or regain your health. To protect you and your health, Longevity uses only healthy manufacturing processes like our state of the art "Closed Cavity Vacuum Bag Molding" of the fiberglass, which is also often called LRTM or Light Resin Transfer Molding.
Longevity's Cyclone and Hyperthermic Chamber Steam Sauna Cabinets have lead the world market for over 20 years. Long term reliability, durability, and comfort. Longevity has proven that our Steam Cabinets lead the industry! 

Reliable and No Scheduled Maintenance
NO SCHEDULED MAINTENANCE
Reliable, Trustworthy, and No Scheduled Maintenance.
You are looking for a steam sauna that can be used every day and yet requires no maintenance. You have found your maintenance free steam sauna in the Cyclone Steam Sauna Cabinet.
The Cyclone Sauna was designed to endure the rugged use of commercial spa and medical clinic use of multiple users every day! That's up to 15 or 20 users per day, 7 days per week, 365 days per year! And yet, there's no need to perform any maintenance at all in order to keep it up and running every day, even under those conditions.
No work, just play! No stress.....just Relax and Enjoy! You are with Longevity now!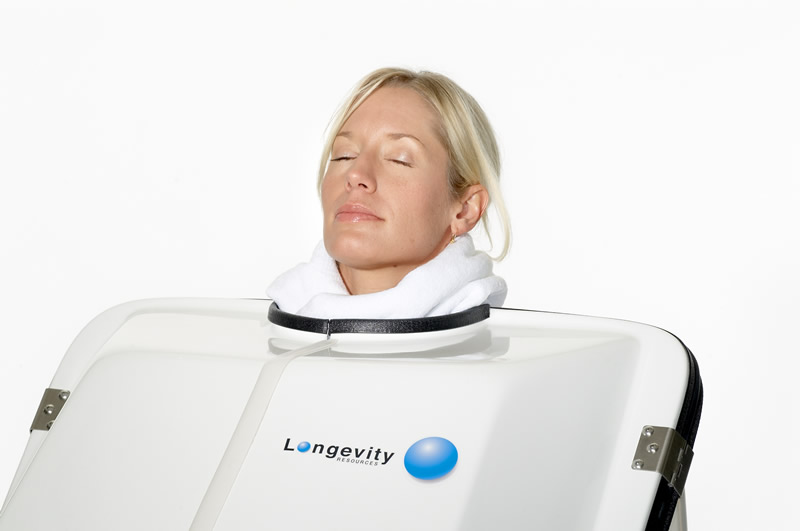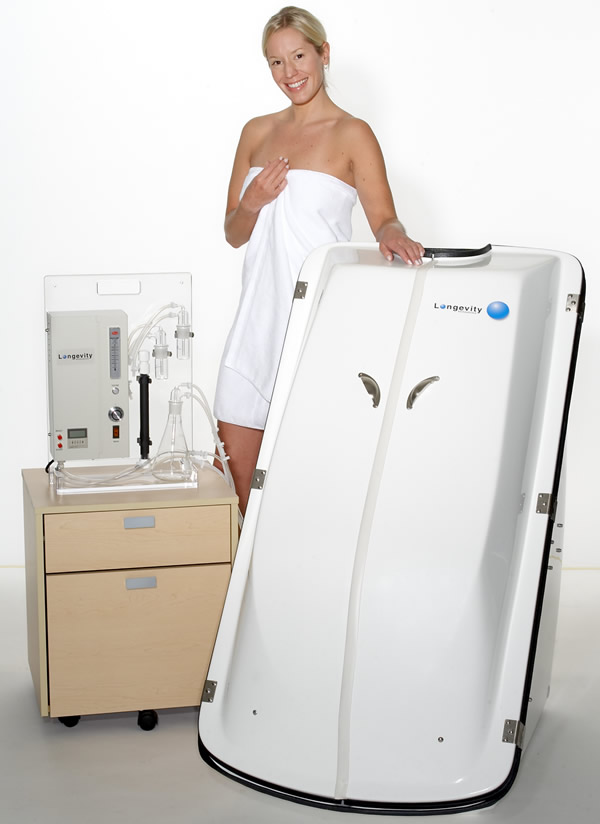 Ozone Ready | Ozone Proof
EVERY CYCLONE STEAM CABINET IS 'OZONE READY'
What does "Ozone Ready" mean?
"Ozone Ready" means that every Cyclone Steam Cabinet is manufactured to be completely "Ozone Resistant" and is ready, right out of the shipping carton, to be used with Ozone. This means you can order it with an Ozone System as an "Ozone Sauna Package" or you can add the Ozone equipment later.
Ozone is an "Oxidant". That means that just like salt and water can cause a car to "rust", ozone all by itself can cause plastics, rubber, glues, resins, and most metals to deteriorate quickly. That is why we use only "Ozone Resistant" materials when we build every Cyclone Steam Sauna Cabinet.
This means:
If you buy the Cyclone Steam Sauna Cabinet to use just as a steam sauna, you are buying a phenomenally durable product who's seals, fittings, hinges, fiberglass, and seat rails are designed to be extremely resistant to oxidation.

If you plan to purchase The Cyclone Steam Sauna Cabinet as an Ozone Sauna right now, you would just order it as an Ozone Sauna...it is all ready to go with no modifications.

If you please to purchase The Cyclone Steam Sauna Cabinet just as a sauna and add the ozone system later, rest assured it is all ready for Ozone and you won't need to make any modifications to it.
The Cyclone Steam Sauna Cabinet is extremely economically priced, and also designed and built with highly durable components including seals, stainless steel hinges, ozone resistant door seals and trim, and ozone resistant "VOC FREE" fiberglass construction not only for the highest quality construction but also to produce a product that is durable, rugged, and will stand the test of time.
Interesting Facts You'll Want to Know
Cyclone Steam Sauna Cabinet "Specifications"
Cyclone Steam Sauna Cabinet Specifications. Call Longevity Resources Inc. for more information!
Call or Email Longevity Today for More Information, Pricing, and to Purchase
Longevity Staff are "Product Specialists" not "Sales Agents". They are here to answer questions and guide you to the products that suit your needs, and your budget. Just friendly discussion that we guarantee you will enjoy. This is what we call our Legendary Longevity Service that people have loved for over 20 years.